Home Improvement
Celebrity Kitchen Inspiration That You Can Have In Your Home
On April 5, 2019 by Joanne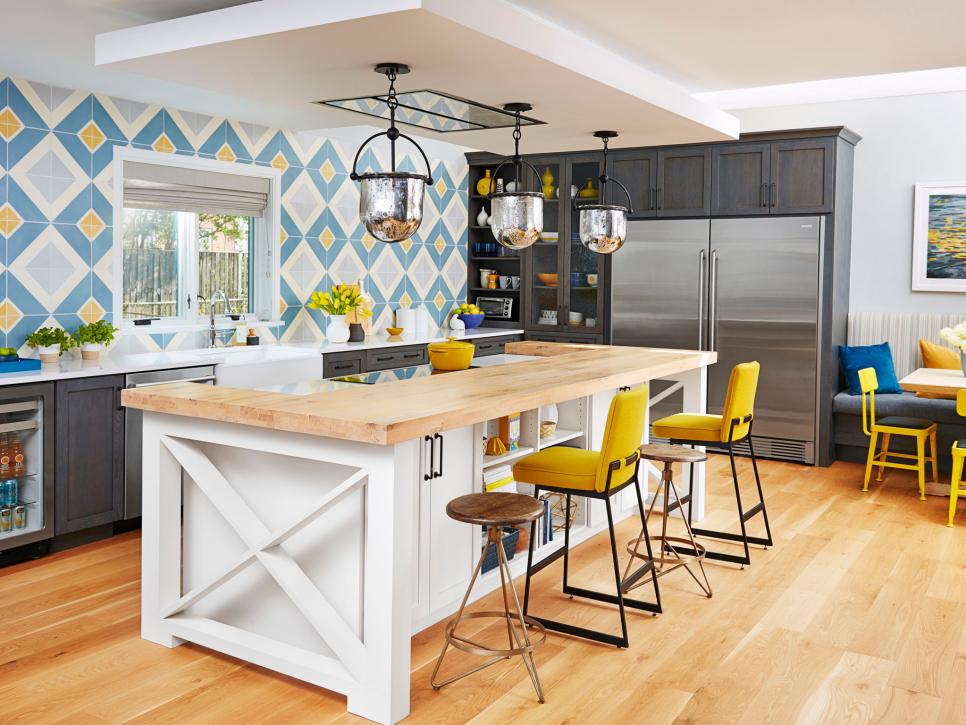 Even if you don't have a huge kitchen like a celebrity you are able to take inspiration from the glossy pull out spreads to give you a magazine-worthy kitchen. One thing that we can rely on celebs for is keeping up to date with the trends (or making them), so why not look to our favorite celebrities for inspiration for our home?
You May Does Not have a Celeb-Sized Kitchen
When designing a kitchen, it's important to work with the space you have, and not all of us are lucky enough to have one that is as big as our favorite celebs. It's worth remembering that small kitchens will benefit from light colors and clever use of space. You may also consider not having protruding handles on your cupboards and drawers. This will give a streamlined look and the illusion of a longer and bigger kitchen.
Islands
Most celeb kitchens in Cheshire or across the UK will contain an island and if you have space, then it's certainly worth considering. These are great for many things including use as storage, workspace, an extra sink, and seating space. Most people use one side as a breakfast bar – this would work well in a kitchen diner as, if space allows, you may find that you don't need a separate table.
A growing trend that has been springing up lately is integrated tables in conjunction with the island. This is when the end of the island, typically where the breakfast bar would be, drops down into cushioned seating and the table is set in front. There are many variations of this but it's a great way to keep the kitchen and dining space connected, and great for family living.
The use of funky bar stools in the breakfast bar area will add a little pizzazz to the area too
Lighting
One of the most important things in a kitchen is the lighting. It doesn't matter if your kitchen is gorgeous and brand spanking new – if it gets to sunset and your lighting doesn't deliver then it's game over. Strip or spotlighting in cupboards, drawers and underneath the cupboards directing down at the worktop is a great way to bring life and dimension to your kitchen. Many celebs have glass front cupboards with a perfectly placed spotlight at the top. They usually only fill these cupboards with kitchenware or crockery leaving food tucked away where you can't see it.
A good way to distribute light around the space is adding spotlights to the ceiling too. Ideally, all the lights should be dimmable so you can create ambiance in the evening.
Dark Wood and Cabinets
Dark colored cupboard doors have increased in popularity in the last year thanks to celebrities trying to mix it up a little from the regular all-white kitchen trend boom that took off a few years ago (don't worry if you prefer the light though, it's still very much a thing.)
The current trend is to opt for a dark matte navy color on wooden cabinets and a dark wood worktop. If you like the idea of this but have a kitchen on the smaller side, why not lighten it up with a lighter colored wooden worktop and great lighting.
Use Reclaimed Items
Many celebs are getting on the bandwagon with a popular choice for almost every room in the house – reclaimed items. This can be anything from a vintage kettle and utensils to a reclaimed metal sheet used as a backsplash, or even making the cupboards or flooring out of reclaimed wood. Anything you can get your hands on that is unique and different will give your kitchen an edge over the others, and you will help the environment too.
Open Cupboards
If you've given up deciding what color cupboards to choose then why not have open shelving instead of cupboards for a rustic and undone look?
Whichever kitchen trend you decide to go for – leave it uncluttered and tidy as you go, then you'll always have a kitchen worth showing – if not to the magazines, then to guests you invite over.
You may also like